Centrally Controlled Contact List (Dual Persona)
Your Enterprise can control and configure a separate business contact list

Secure
Communications
Provides secure voice calls, messaging, attachments and video conferencing.

Secure Broadcast
Sending broadcast contents quickly and securely.

Secure In-App Media Capturing
Capture images and sent via the app only.

Message Self Destruct
Message self-destruct after reading.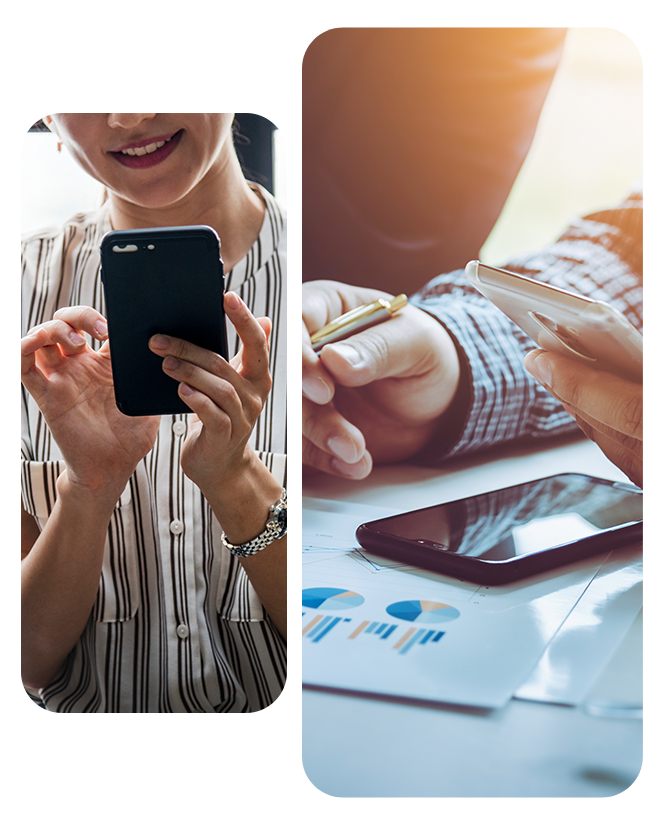 Enterprise Solution – Treebox Talk
Key Product Features
Secured Communications with Treebox Talk
Treebox Talk is a patented & secure enterprise communication solution that is designed to meet your enterprise's secure communications and workflows. Treebox Talk's approach allows you to safely manage your company's messaging program.
Centrally Managed and Controlled Back-end Server
Giving you better control of your Enterprise communications, ease of managing staff movement and crisis management.
Easily Scalable
With the use of SaaS platforms, hosted in a commercial data centre in Singapore, Treebox Talk gives your Enterprise the assurance and stability of secured services. Treebox Talk also allows your Enterprise to scale easily as your company grows without upfront heavy investments.
Progress with Collaboration
Not only you can communicate securely within your Enterprise, you can extend the protection to your external partners and clients.
Government & Military Grade
Solution – OnTalk®
OnTalk® is the flagship product suite which serves the Governmental and Military segments with enhanced security design and protection. OnTalk® is also independently & continuously verified by re-known global security evaluators for vulnerabilities. This approach ensures OnTalk® can meet the highest security requirements needed by the Governmental customers.
Why TreeBox
TreeBox is a Singapore-based company specializing in secure communications. TreeBox has a team of specialist with the expertise and capability to help our Customers address their needs for secure communications.
Founded since 2011, TreeBox has built a reputation as a reliable and trusted provider of secure communication solutions to our Customers in various industries such as Homeland Security and Government Agencies.
TreeBox Solutions Pte Ltd
10 Toh Guan Road #03-09
Singapore 608838
Contact us to find out more